Unbound Commerce builds on lead, launching a record 120+ mobile commerce sites in 2013.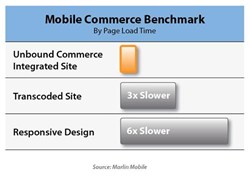 Boston, MA (PRWEB) January 16, 2014
Unbound Commerce today announced that the company launched mobile commerce sites for more than 120 retailers in 2013, a record for the company. This growth further solidifies Unbounds position as the mobile commerce solution picked most-often by the top 2000 online retailers.