Sports Unlimited Relaunches Mobile Site, with New Responsive Design Checkout Solution from Unbound Commerce.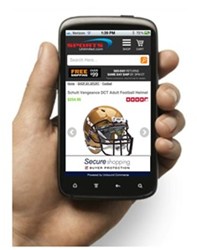 Boston, MA (PRWEB) July 18, 2013
Unbound Commerce is pleased to announce mobile site performance results, following an enhancement project and June 4 relaunch for client Sports Unlimited. In addition to significant UI flow enhancements, the mobile site now features Unbound's new Responsive Design Checkout Solution, so ecommerce features like PayPal are formatted automatically for mobile consumers.