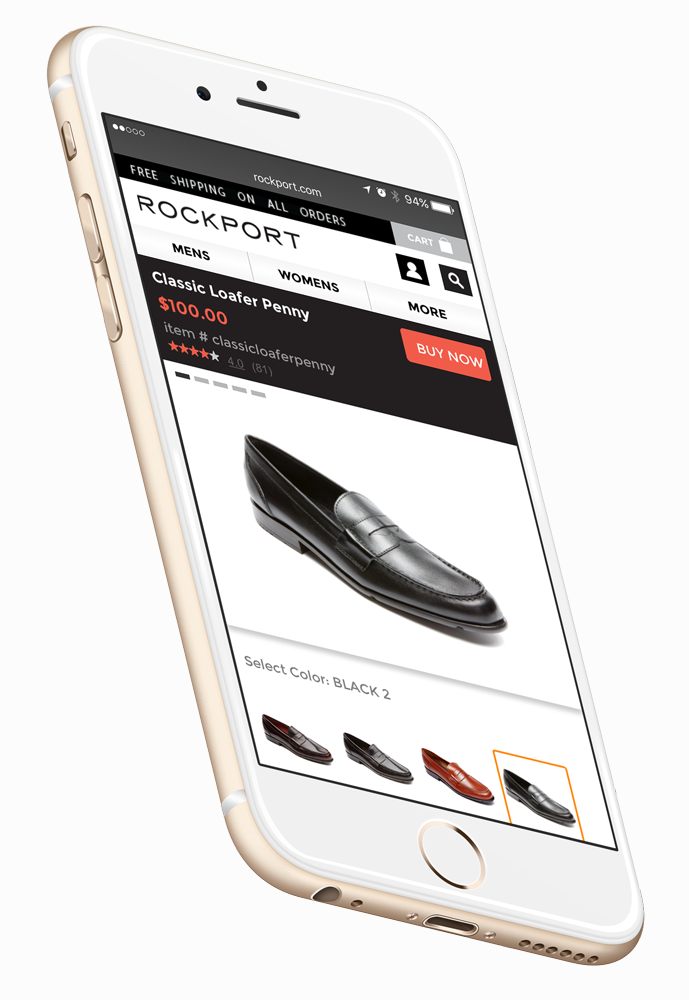 Demandware-Integration Drives Mobile Commerce Success
"Mobile serves as a direct link to the consumer", said Jason Israel, VP North America Retail at Rockport. "It is becoming the cornerstone of our online sales strategy and the fact that our mobile site is API-integrated into Demandware means that we can leverage the features of our ecommerce engine via a dedicated mobile site purpose-built for the ever-increasing percentage of our customers who shop from their smartphones", he added.
During the 4 days of the Black Friday through Cyber Monday 2015 shopping weekend, Rockport saw year-over-year mobile commerce revenue increase by 124.80%, as compared to 2014. Mobile page views rendered over the Christmas shopping weekend jumped 60.61% and the mobile site bounce rate dropped -16.22%.
The number of unique users on the m.Rockport.com mobile site increased 40.11% and average pages viewed per user was up from 7.38 to 8.54, an increase of 15.71%. Revenue growth far-outpaced the rise in unique users, indicating that repeat buyers are returning to the mobile site for their shopping needs, and buying more while there.
Rockport has put mobile commerce at the forefront of their online growth plan and their 2015 numbers show this strategy paying off. Rockport's total 2015 mobile commerce revenue jumped 434% over 2014.
A dedicated mobile site affords Rockport specific advantages and they use landing pages and other tools included in the Unbound platform to deliver social media campaign traffic to mobile optimized pages where sales conversions are seamless.