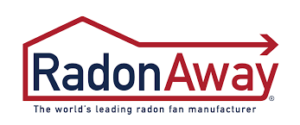 BOSTON, MA – Unbound Commerce is pleased to announce the launch of a new business to business (B2B) purchasing app for RadonAway, a top wholesale manufacturer and distributor of radon mitigation equipment.
The RadonAway app was custom-designed, built and launched for both iOS and Android and leverages and extends the current Magento ecommerce operations used for online ordering.
Based in Massachusetts, RadonAway is owned by Spruce Environmental Technologies, Inc. and introduced the first radon-specific fan over 30 years ago. Since then, their RadonAway radon mitigation fans have become the most popular, reliable and effective in the world.
RadonAway sells to professional radon mitigators and wanted an app to allow faster re-orders by these wholesale buyers, even while they are in the field. By launching the B2B app, they now have a direct, always-on connection to these customers, and can deliver in-app notifications with order updates, and special offers. Customer-specific pricing and order guide for rapid re-ordering anchor the app functionality.